Projects - Tanzania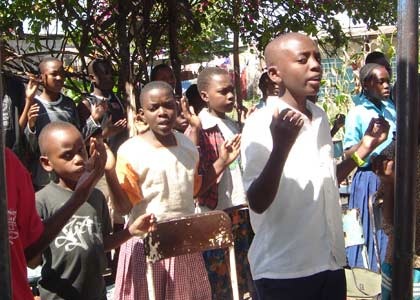 Tanzania Projects
In 2005, Our Lady Queen of Peace partnered with the Jesuit Fathers to complete a first rate primary school in Dodoma. This educational facility has allowed for a more structured classroom atmosphere than what was currently being offered by the Tanzanian government in Dodoma.
Building on the success of the primary school, the Foundation in partnership with the Jesuit Fathers is funding the construction of an Educational Centre. The Our Lady Queen of Peace Education Centre will include a Secondary school, followed by a Teachers College and Vocational Training College. This new centre will enable children to stay in Dodoma to continue their education. Without these facilities, the children would have to travel 4 hours by car or 1 day by bus or 2 days by train to Dar es Salaam. In the majority of cases these children would not be able to afford the continuing cost of education in Dar es Salaam; thus leading to the systemic degradation of the community.
The Our Lady Queen of Peace Education Centre will have far reaching community, cultural and economic impacts on the region. The development will create an immediate economic boost by providing employment for the construction, followed by sustainable growth of the community. This community growth will be accomplished by retaining the younger population within the region. Young people will remain in Dodoma for education and employment, ultimately bringing business and prosperity.
Our Lady Queen of Peace has pledged over $10,000,000 USD and will take a few years to fully complete. Construction started in late 2008 and Phases I & II should be open to students in February 2010, accommodating up to 2000 Tanzanian students.