About the Foundation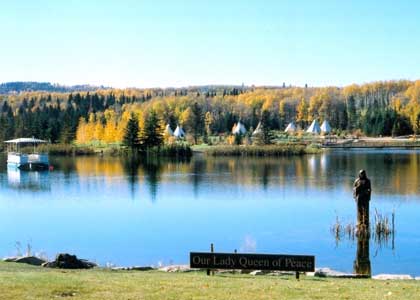 Building on what started as a single sponsored child in 1988, the Foundation has grown to serve and touch the lives of many thousands around the world.
The Foundation is named in honor of Mary, "Our Lady Queen of Peace", an internationally recognized symbol with the following characteristics:
Mother Figure
Humility
Purity
Nurturing
Strength
Sacrifice

Honoured Servant
Piety
Gentleness
Promotes Unity and Peace
Courage
Earth Mother
The Foundation establishes its own representatives in every location of aid in an effort to stay educated and informed of the issues occurring in each location. These trusted representatives ensure that the funding and financial support for a particular project achieves not only the expectations of the Foundation, but exceeds the requirements of the Canadian and United States governments. Members of the Foundation also visit these areas on a regular basis to ensure project goals are realized, and that in the end, the lives of those in need are enriched through the actions of the Foundation.
For more information, please read, "Who is Mary?".